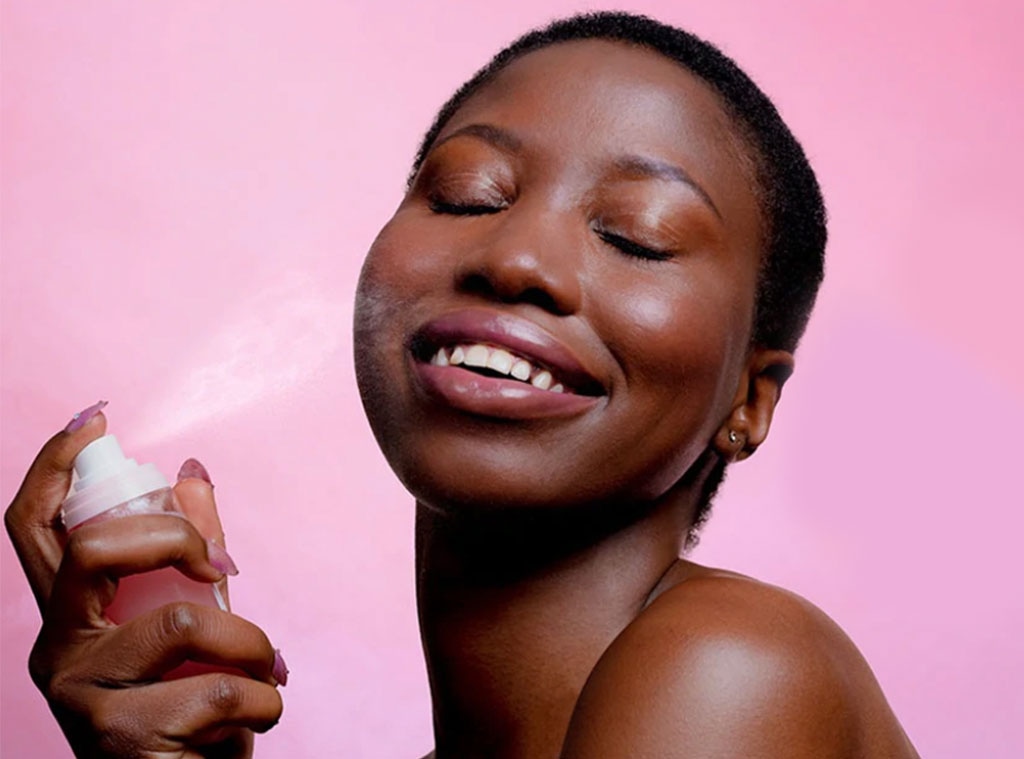 We independently selected these deals and products because we love them, and we think you might like them at these prices. E! has affiliate relationships, so we may get a commission if you purchase something through our links. Items are sold by the retailer, not E!. Prices are accurate as of publish time.
As a beauty writer, I get to test-drive a lot of amazing beauty products. And by test, I don't mean that I use a serum for one or two nights to see if it wreaks havoc on my skin. No, I am someone who will sacrifice my skin in the name of beauty for weeks on end to make sure I'm able to recommend something with the utmost certainty. Although dozens of skincare products have worked wonders on my skin, none compare to Glow Recipe's lineup of fruit-forward products. They are the kind of products where you scrape the jar to savor every last ounce because they are that incredible!
My obsession with Glow Recipe is nothing new. I remember in 2017 when they first launched their iconic Watermelon Glow Sleeping Mask, and it was impossible to track down. Despite the odds stacked against me, I somehow secured a jar and fell in love with the glow-inducing mask. Ever since, I've tried almost every Glow Recipe product and have yet to be disappointed. 
From the brand's Papaya Sorbet Enzyme Cleansing Balm that I have been buying on repeat to the ultra-hydrating Plum Plump Hyaluronic Cream to their new glow-inducing sunscreen, Glow Recipe does not miss! In addition to the brand's commitment to sustainability and clean ingredient lists, I love how Glow Recipe's messaging emphasizes that skincare is a journey. Their products feel intentional, which can't be said about all brands given the skincare market is so saturated. Most importantly, they don't overpromise and tell you that a product will give you poreless, flawless skin overnight. But if you use their products consistently, you'll get pretty close. 
Whether you have acne-prone skin, struggle with dullness and hyperpigmentation or can't seem to keep your skin hydrated, Glow Recipe's lineup has something for everyone. If you have yet to try out the brand, I rounded up my favorite products below that I can't stop talking about and rebuying. 
Papaya Sorbet Enzyme Cleansing Balm
I have gone through multiple jars of this game-changing cleansing balm. When I say that I run to Sephora when I'm out, I mean it. The Papaya Sorbet Enzyme Cleansing Balm is by far my all-time favorite cleanser and I have tried a bunch of balms and gels over the years. Why do I like it so much, you ask? First off, the smooth texture and non-irritating formula makes it easy to remove makeup and dirt. Although I am a double-cleanser, this balm does the heavy-lifting and gives my skin a smooth, glowing canvas for my other skincare products.
It's packed with papaya seed oil, papaya enzymes, papaya extract and antioxidant-packed blueberry to gently exfoliate, brighten and hydrate, which is all you could want in a cleanser. I've noticed that my skin looks instantly brighter after I use it.
Guava Vitamin C Dark Spot Serum
Featuring five forms of vitamin C, guava, tranexamic and ferulic acids, this spot serum works to reduce the appearance of dark spots and redness without irritating skin. As someone with sensitive skin, vitamin C serums can be irritating. However, this serum is super soothing and gives skin a radiant glow. With consistent use, I've noticed my hyperpigmentation has improved greatly.
Plum Plump Hyaluronic Cream
The Plum Plump Hyaluronic Cream has been a lifesaver for me this winter. It's like giving your skin one of those gigantic gallon water bottles. Thanks to polyglutamic acid, hyaluronic acid, plum and ice willowherb, it delivers unmatched hydration to leave your skin feeling and looking supple AF.  The best part? You can keep the jar and buy refillable pods when you're through with it. Yay for sustainability!
Blueberry Bounce Gentle Cleanser
As mentioned before, I am a fierce advocate of double-cleansing. After using the Papaya Sorbet Enzyme Cleansing Balm, I follow up with this cleanser to ensure my skin is fully cleansed and ready for the rest of my skincare routine. Unlike other cleansers, this one doesn't leave your skin feeling tight. Instead, it makes your face look and feel soft and hydrated. Oh, and the smell is so dreamy!
Watermelon Glow Niacinamide Sunscreen SPF 50
Not to sound like your mom or dermatologist, but sunscreen should be worn every single day even if it's cloudy and cold outside. Although I've always known how important sunscreen is to one's skincare routine, it was never a step I looked forward to since many formulas leave a white cast or can make you look overly oily. However, Glow Recipe's Watermelon Glow Niacinamide Sunscreen excites me like no other. Besides the fruity smell, I love how it makes my skin glow. Not to mention, it's infused with hyaluronic acid, niacinamide, watermelon and aloe to nourish skin in addition to providing protection from harmful rays. 
Watermelon Glow Niacinamide Dew Drops
Similar to the sunscreen, these dew drops are a must for looking like a glowing goddess. Thanks to moringa seed oil, watermelon, hyaluronic acid and niacinamide, this skincare and makeup hybrid can be used pre or post-moisturizer to hydrate, even skin tone, brighten and treat fine lines.
Banana Souffle Moisture Cream
Watermelon Glow Ultra-Fine Mist
Strawberry Smooth BHA + AHA Salicylic Serum
Today, Glow Recipe launched their Strawberry Smooth BHA + AHA Salicylic Serum, and you better believe I will be running to Sephora after work to get it. Made with acne-prone skin in mind, this serum has a 10% Clarity Acid Complex, hyaluronic acid, allantoin, bisabolol and more acne-fighting ingredients to gently exfoliate with minimal irritation while decongesting skin and reducing the production of excess oil. 
Dry Skin Kit ($131 Value)
I love giving my friends this kit because it has all of the basic tenets of a solid skincare routine. Plus, it allows you to test all of Glow Recipe's bestselling products. In the kit, you'll get the Blueberry Bounce Gentle Cleanser, Watermelon Glow PHA+BHA Pore-Tight Toner, Plum Plump Hyaluronic Serum, Banana Soufflé Moisture Cream and Avocado Melt Retinol Eye Mask.