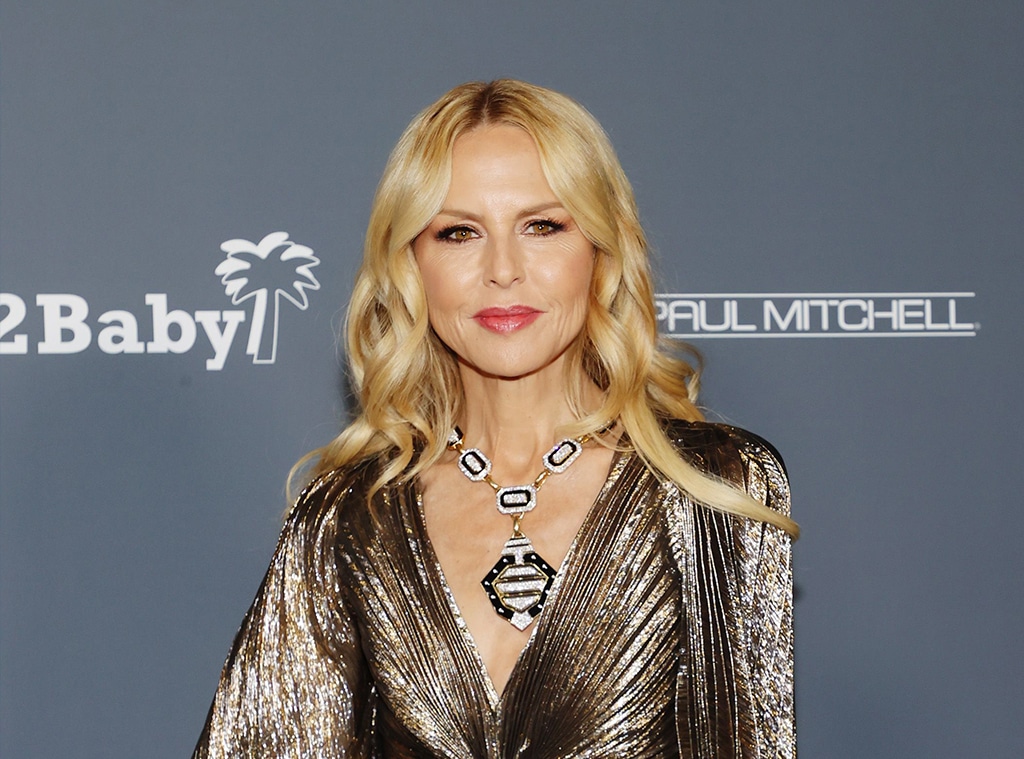 Emma McIntyre/Getty Images
We interviewed Rachel Zoe because we think you'll like her picks at these prices. Rachel is a paid spokesperson for Express. The products featured are from Rachel's collection with Express. E! has affiliate relationships, so we may get a commission if you purchase something through our links. Items are sold by the retailer, not E!. Prices are accurate as of publish time.
Most of us want to look and feel glamorous with our fashion. Unfortunately, that's not easy for everyone. Many of us have limited shopping budgets and we're short on time to style our looks. Enter, Rachel Zoe, a legendary stylist and clothing designer who believes that glamour should be easy and accessible.
Rachel teamed up with Express and Reunited Clothing to launch her own collection. In an exclusive E! interview, Rachel explained, "My whole mission behind everything I do has always been to make the getting dressed process easier for women." Rachel's line also includes versatile men's styles.
Rachel shared her inspiration throughout the design process and her styling insights for the styles with E! readers.
E!: What do you like about shopping at Express?
RZ: I think there's a comfort in knowing what you're getting. There's a real comfort in knowing the quality of a product you're getting. It's very consistent. With Express, I think people have been shopping there for so long. There's a reason that it's still going so strong when so many brands haven't survived. They've really acclimated to the customers throughout the years and managed to stay modern yet true to the brand.
E!: You worked with Reunited Clothing Executive Creative Director Hilda Batayneh on this line virtually. Tell me about putting the collection together in that way.
RZ: It's interesting. I was definitely remote for almost the entire process. It was such an such a process because I'm definitely not a hands off kind of person. So, I definitely wanted to be very involved each step of the way. It ended up being pretty amazing. Working with Hilda and the Express team was so smooth. Even the virtual fittings were amazing.
E!: What are three words you would use to describe the collection?
RZ: I would say effortless, classic, and glamorous.
E!: I like that combination because I don't think people pair "effortless" and "glamorous" together very often.
RZ: That's really been my mantra for my whole life, trying to make glamour effortless. When many people think of glamour, they picture ball gowns and diamonds and that's not all it has to be. I think you can make glamour a simple, easy task with tan pants and a pair of flats or even just wearing gold hoop earrings with your outfit. Glamour is a state of mind.
Rachel Zoe's Express Collection 
Express Rachel Zoe Metallic Draped One Shoulder Thong Bodysuit
"I love this piece. I would wear that with jeans and heels. At night, you can go out wearing this bodysuit with black or white trousers."
Express Rachel Zoe Metallic One Shoulder Tie Waist Maxi Dress
"I wore the silver ruffle dress to Coachella. It's good for summer because it's comfortable, but you can also wear it if you want to dress up. It's very versatile. This is a collection that can be worn dressed up or dress down for beach or to a black tie. I just try and make everything easy, comfortable, and versatile to style."
Express Rachel Zoe Animal Print Draped One Shoulder Thong Bodysuit
"I've been wearing one-shoulder tops since I was 13. It's a silhouette I've always loved. It's a subtle way of being sexy. I like that it's a little less expected and that it's a nod to the 70s, which is my favorite era. I think a lot of people are a little apprehensive about a one shoulder. In my styling career, I probably had 80% of clients say they that one shoulder doesn't work for them. There's a misconception that people think it doesn't look good on them, but it really does. You can also wear a bra with it."
Express Rachel Zoe Printed Satin Cowl Neck Midi Slip Dress
"I just have a 70s sensibility, but I try and keep it modern and fresh. I think the 70s has this sort of effortless glamour that I will always be attracted to. With the collection there are floral prints, animal prints, animal prints, and butterfly prints. There's a femininity about it and a real sort of California glamour to it. That's definitely what I'm drawn to."
Express Rachel Zoe Satin One Button Notch Lapel Blazer, Satin Cropped Cami, and High Waisted Satin Wide Leg Pant
"This ivory suit is an all-time favorite. I love it. I've already worn it three times and you probably can't even tell because I styled it in different ways. The girls in my office are literally fighting over it everybody wants to wear the look. A suit is the most versatile thing you'll ever own. You can style it in so many ways. You can wear a blazer to work or with your favorite leggings or with skinny jeans and a pair of boots. It's a comfortable outfit with a very relaxed fit that's still very flattering."
Rachel Zoe Metallic Puff Sleeve Crop Top and High Waisted Metallic Pleated Maxi Skirt
"I love showcasing the shoulder and neck on women. I think it's one of the most beautiful features. You can have a real, subtle sexiness with an off-the-shoulder top. Plus, they're a two in one top because you can wear them on the shoulder or off the shoulder. That's a quick trick you can pull, wearing it on the shoulder for work, and then pulling it down for an after work happy hour."
Express Rachel Zoe Printed Off The Shoulder Cropped Top and Printed Maxi Skirt
"I really designed the collection to be worn as set together, like tops and maxi skirts that go together."
Express Rachel Zoe Metallic Jacquard Puff Sleeve Crop Top
"I love the brocade cigarette pants with the puff sleeve top. You can also mix and match them with what you already own. They're also meant to be styled from day to night."
E!: You are surrounded by guys at home with your husband Rodger Berman and your sons. What influence did they have on the collection?
RZ: I am certainly outnumbered. Rodger and my oldest son won't wear anything unless it's super comfortable. If the fabric isn't soft, they don't want it. On the other hand, I sometimes sacrifice comfort because of how good a garment looks. Rodger loved every single piece in the collection. He's already worn a lot of it. 
Rachel Zoe's Express Collection for Men
Express Rachel Zoe Long Sleeve Terry Polo and Drawstring Terry Short
"The men's clothes are very versatile, comfortable, and easy. There's a terry fabric that I love."
Express Rachel Zoe Chore Jacket
"My favorite piece would definitely be the safari jacket since it's a super transitional weight. I think men always struggle to find a jacket they can wear for multiple seasons that's comfortable to wear, but still looks nice."