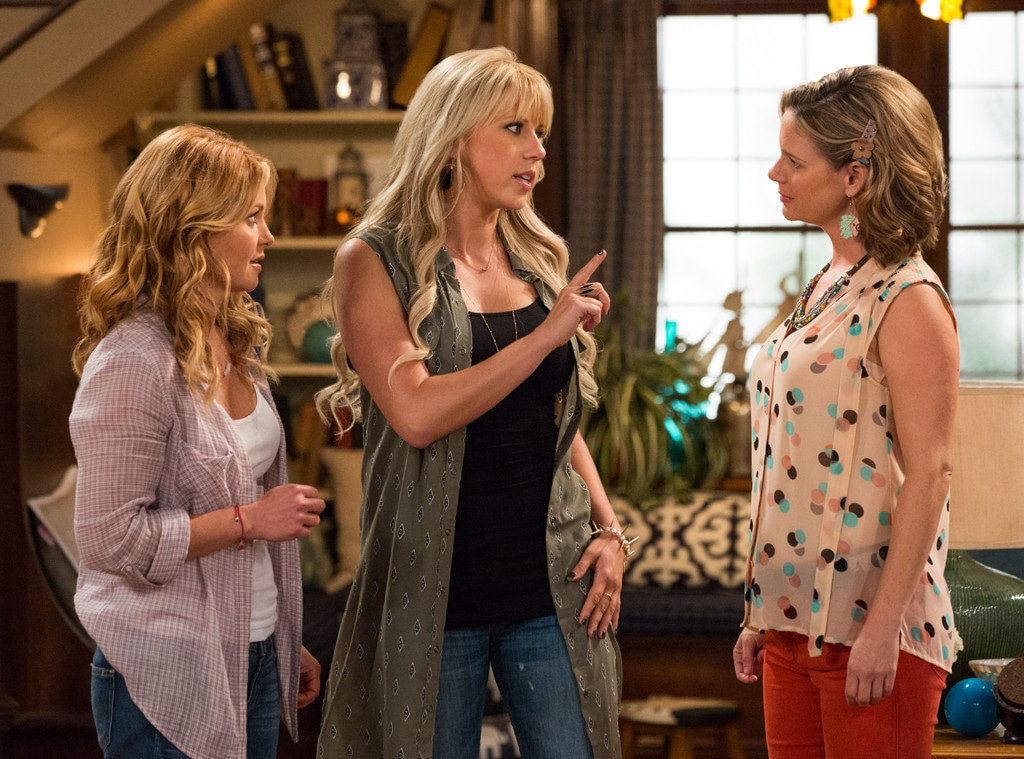 Netflix
We see you, Fuller House fans. Netflix finally released its reboot of Full House, and instead of savoring every moment you went ahead and binged the whole thing in an afternoon, leaving you hungry for new episodes. There are no judgments here. This is a safe space. But we would like to inform you that those new episodes are coming sooner than you might've expected.
"The fans of the show loved the show. They renewed [it] within, like, a day," Fuller House star and executive producer John Stamos tells E! News. "They actually sort of put a rush on it. I don't think they've announced the dates, but they're going to be a lot sooner than we released last year's."
Hear that? More Fuller House! And soon!
"Last year we had a very fast prep time to get the scripts and stories done. This year we got ahead of it and I think, out of the 13 I feel like there's already like 10 scripts done," the Grandfathered star says. "The writers are really working hard over there and they're great."
And yes, they're already planning a few surprises for fans. "We're just kind of going full steam again. It's a lot easier this year because we know what the spinoff is now. We know the moves of Candace [Cameron Bure] and Jodie [Sweetin] and Andrea [Barber] and those actors. We saw that people like the two guys that DJ [was dating]. We're adding some fun characters and the legacy cast—that's what they're calling us—we're going to be spread out through the season," Stamos confirms. "There are a few guest stars that could be surprises for everybody that I'm working on, but as far as the show, we're just in a better place to make a good, solid sitcom now."
Surprise guest stars! Could they be of the Olsen variety? Stamos doesn't know anymore, and he's a little sick of the question. "I don't know what to say anymore! I've said it. I can't say it anymore. They're 100 percent welcome and I would love them to do the show this year," he says.
But you will see more nods to Full House in season two—"things that people [recognize]," Stamos says. "Not winks to the camera but tributes to the old one. I was thinking this morning: My room got converted into one of the kids' rooms, [so] the wallpaper should be peeling off and we should see the pink bunnies behind that they covered up, or something. Stuff like that."
The Fuller House season two premiere date is TBD. Grandfathered airs Tuesdays at 8:30 p.m. on Fox, and the season finale airs May 10.