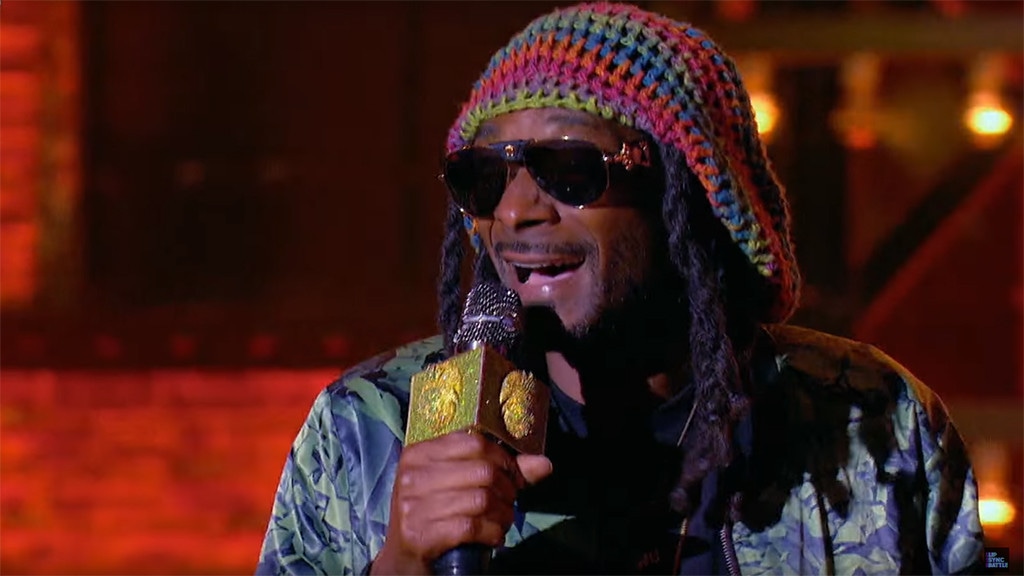 Spike TV
Snoop Dogg takes on the one and only late reggae legend Bob Marley on Lip Sync Battle this week.
For one of his songs on the Spike TV show, the rapper performed Bob Marley and the Wailers' 1980 hit "Could You Be Loved." Sporting a Rastacap and dreadlocks, Snoop Dogg also showcased his reggae dance moves.
In 2013, the rapper released his first reggae album, Reincarnated, under the name Snoop Lion, and announced he had embraced Rastafarianism.
"The reason why my album is called Reincarnated [is] 'cause I always felt that I was Bob Marley reincarnated," Snoop told Larry King. "So the whole purpose of the record was to bring him back to life and to keep his likeness alive through the great music that he made and try to keep the same spirit alive."
"[Snoop Dogg] was really studying Bob Marley," co-producer Diplo told MTV News. "He likes to have the female backing vocals, and it's a real Marley-esque vibe."
On Lip Sync Battle, the rapper faced off against Chris Paul. The Los Angeles Clippers star performed New Edition's 1983 hit "Candy Girl" as one of his tracks. His teammate DeAndre Jordan and Houston Rockets forward Josh Smith attended the taping to cheer on their friend.
Lip Sync Battle airs Thursdays at 10/9c on Spike TV.