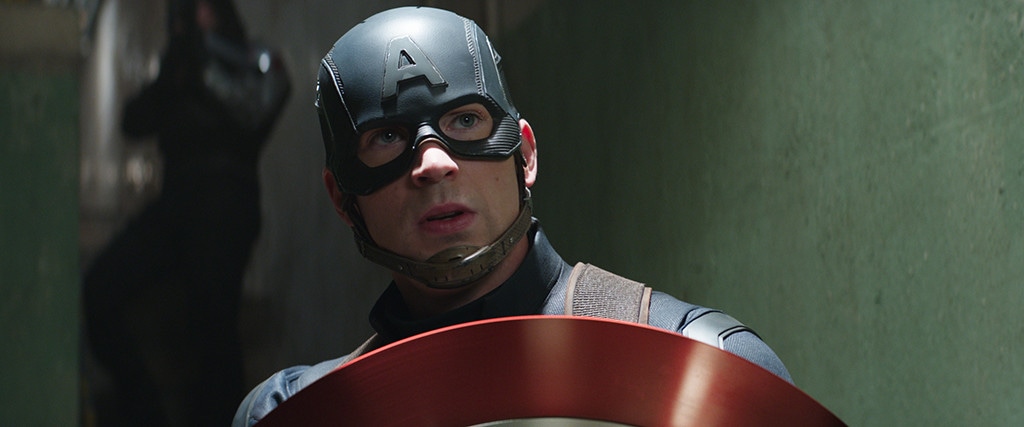 Marvel Studios
He may star as a super hero on the silver screen, but Chris Evans is far from fearless when it comes to walking the red carpet in real life. 
"A red carpet lasts, what, 30 minutes tops? But that to me is like 30 minutes of walking on hot coals," the 34-year-old Hollywood hunk revealed to Rolling Stone.
As the face of the Captain America franchise, he's donned the blue and red suit an exhausting number of times in the six years with another sequel—Captain America: Civil War—slated for release on May 6. 
"Since 2010, I've never gone more than a year without putting that f--kin' thing on," he told the magazine of his costume.
In that time, he's fulfilled an array of obligations that come with being a Marvel blockbuster star, like the red carpets that leave him feeling all kinds of anxious. 
VALERIE MACON/AFP/Getty Images
"It's not like a junket—junkets you sit in a room and they bring 'em in. I can do that all day and not have a meltdown. But the premiere – that's overwhelming.," he continued. "It's the volume of it: You're in the center of this thing. You can fight a whole army if they line up one at a time. But if they surround you, you're f--ked."
The Boston native is far less concerned with making irrelevant small talk. 
"It's nice to talk about the work with people who are interested—but I freak out when I hear stupid questions about stupid things, and you've gotta act like you give a f--k," he admitted. "It's part of the job, I've got to sell this thing. But it's just a gross feeling. It makes me insecure."
Visual China Group/Getty Images
The constant chatter leaves Evans feeling uneasy. "That's when the social anxiety kicks in. When you feel kind of un-invested, like you're playing some sort of game you know you shouldn't be playing. You're making just more noise, and more trash, and almost selling something, and nothing of this is clean. It's all a river of garbage, and you're just in it," he described. 
Instead, the star, who recently made his directorial debut with the independent drama Before We Go, is interested in the craft of acting. 
"The noise goes away. You're just leaned into the experience. You're really riding the wave of just living" he said. 
Simultaneously, Evans has his sights set on solidifying his personal life, particularly when it comes to the baby department.
"I really want them," he said. "I'm really trying to have kids soon. Certain things have to fall in place." What are those certain things, you wonder? "Gotta find a wife."
While he's on the prowl, don't be surprised if we see Evans on Broadway next. 
"There's no press junkets for a play," he said. "You do your work and you get to go home."
Watch:
Chris Evans on Pressure to Keep Up "Captain America" Bod