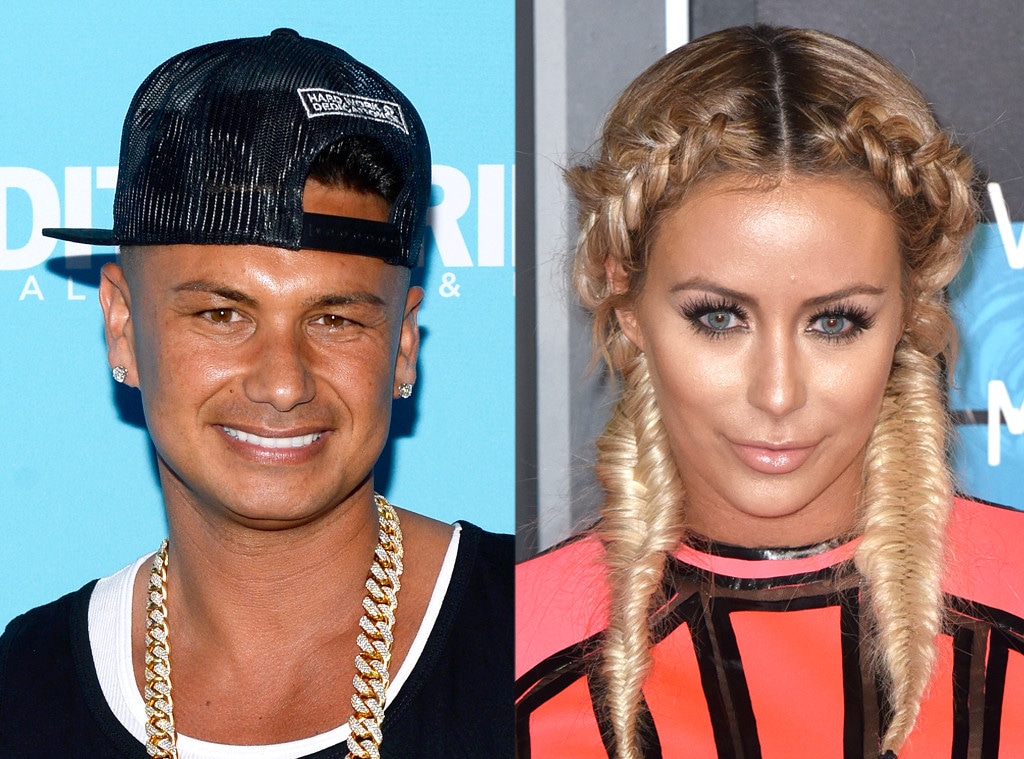 C Flanigan/Getty Images, Bryan Steffy/Getty Images
Another one bites the dust.
After less than a year of dating, Aubrey O'Day and Pauly D have called it quits. The former Danity Kane songstress confirmed to E! News in February that she and the former Jersey Shore star had been together for a couple of months after meeting on E!'s upcoming reality show, Famously Single. 
"I'm the first girl Pauly has ever loved as he admits on the show – never loving before me," O'Day tells E! News. "He brought me into his life with his daughter and mother, who I respect dearly. Nothing about our relationship was not serious. Neither of our busy schedules have anything to do with why this didn't work. At the end of the day, we tried our best." 
O'Day previously explained to E! News how she and the DJ ended up connecting on a show that explores why the participants are still single—the irony!
Watch:
Is Aubrey O'Day Engaged to Boyfriend Pauly D?
"The show is about all of us coming together, dating, learning through a dating coach how to go out there and approach people that are better suited for us and kind of get over the issues that we were having," she explained in February. "And it ended up just like becoming like this chemistry happened within the house with a few of the cast-mates and Pauly and I were one of them. Which everybody always laughs I feel like people think we're completely different but ended up being pretty alike in a lot of ways."
She continued, "We connect in a really interesting way. I mean, it's definitely something you're gonna want to tune in and watch we have a very funny relationship."
Just last month she told us that she and Pauly were "madly in love." Unfortunately, their love just wasn't enough.