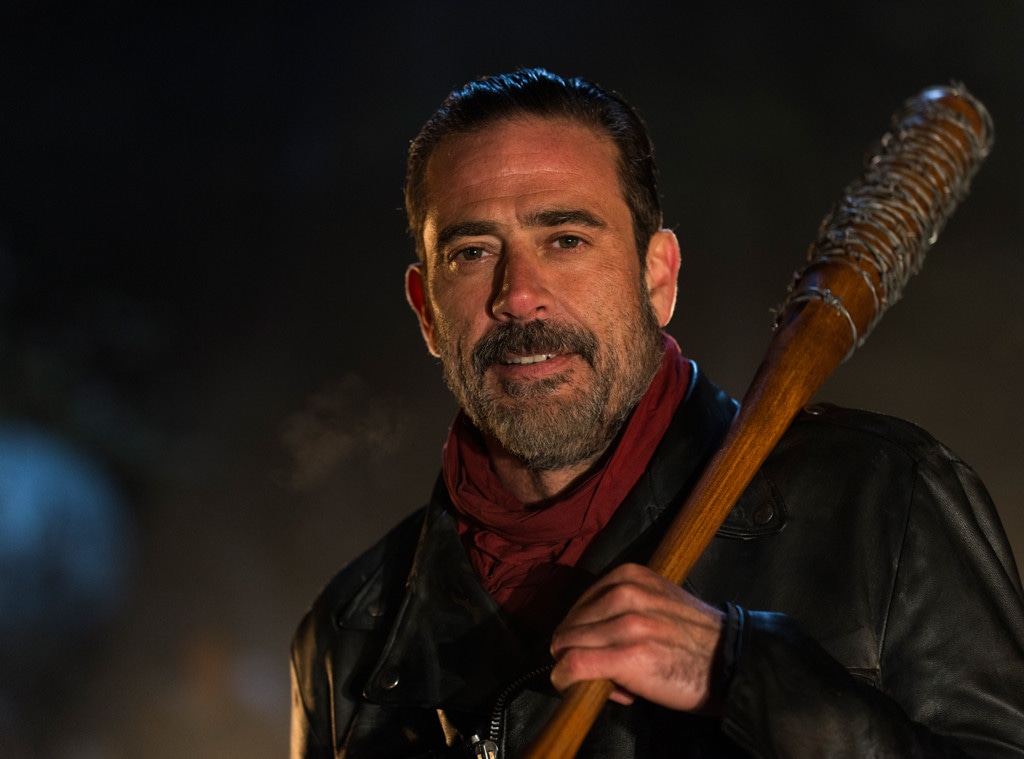 AMC
For fans still steaming mad over The Walking Dead's decision to leave us with a massive cliffhanger after introducing Negan (Jeffrey Dean Morgan) in the final moments of season six, the powers that be want you to know that they really, really weren't trying to intentionally piss you off.
Robert Kirkman, executive producer on the series and co-creator of the comic series, used issue No. 154 of The Walking Dead, the latest installment by him and Charlie Adlard, to address fans of the hit AMC series. In an open letter penned by Kirkman, he assured viewers that no one was trying "to game the audience" by keeping the identity of the poor soul on the receiving end of Negan's deadly beat down hidden until season seven. Kirkman said the creative team simply wanted to get fans talking.
"Some people love it. Some people are indifferent. Some people HATE it," Kirkman wrote in the issue's Letter Hacks column, according to Comic Book Resources. "We weren't trying to game the audience, we weren't trying to drive you crazy, and we certainly weren't trying to FORCE you to come back for season seven...we hope you were always planning on doing that and still plan on doing that. We did want you to talk. And talk you are."
In fact, Kirkman even argued that by keeping you in the dark, the show's actually done its fans a small favor. "And think of it this way...a character you love and are going to miss is DEAD, and we have you a few extra months to hope, not to grieve," he continued. "Is there uncertainty? Yes. But that was kind of the idea."
Kirkman concluded his note with a an apology and a promise of great and terrifying things to come. "For some of you, that effort backfired and you're angry. And for that, I'm sorry. The only thing I can PROMISE you is that the season seven premiere is going to be awesome," he wrote. "And every minute of the season six finale was important and was setting something up that you probably won't see coming...Be afraid...be very afraid. And excited!"
Are Kirkman's words enough to calm your lingering anger? Or are you still not over it? Sound off in the comments below.
The Walking Dead returns for season seven this fall on AMC.
Watch:
Jeffrey Dean Morgan's Shocking Message to "TWD" Fans