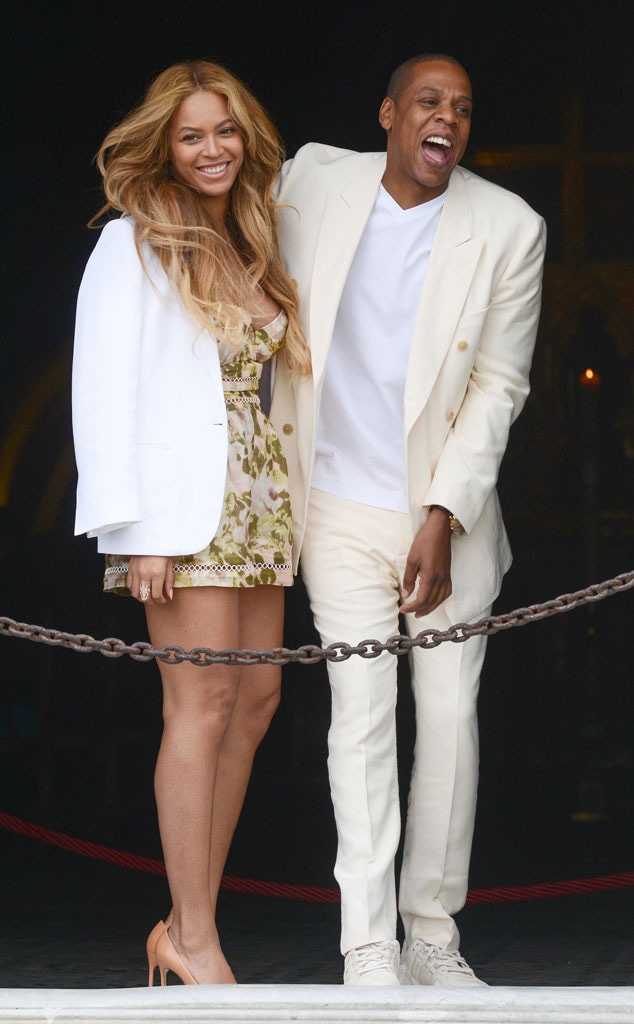 AKM-GSI
All relationships have their ups and downs—even celebrity ones.
With the release of Lemonade last month, Beyoncé seemingly acknowledged that her marriage to Jay Z isn't as picture-perfect as it seems. Much like the lyrics of Beyoncé's 2013 song "Jealous," Lemonade alludes to infidelity. Everyone was eager to identify "Becky with the good hair"—and it seems like all that chatter was reflected in album sales. Lemonade debuted at No. 1 on the Billboard 200, making it the sixth of her six studio albums to do just that. Per Billboard, she is the only artist to reach No. 1 with all of her first six studio efforts.
When Beyoncé gets real and raw in her music, people relate to this and in turn, go out and buy her songs. As the numbers go up, her paycheck increases, too, o in a roundabout way, she has been able to capitalize on what sounds like very real personal heartbreak. Airing her and Jay's dirty laundry through song is a calculated move: Beyoncé never over-shares in a TV interview or launches into a Twitter rant over hurt feelings. She clues us in to her personal pain once she's packaged it up in a way we can purchase for a premium. Beyoncé's realness is conveyed on her terms, and she's the one reaping the rewards for that vulnerability. 
Kevin Mazur/Lester Cohen/Getty Images
As an artist, letting fans in on the grittier aspects of your life endears them to you, and that loyalty is invaluable. The Beyhive, as we've seen, will do whatever it takes to avenge their queen. Beyoncé isn't the only star, though, whose honesty engenders such devotion: Pink's overall openness and genuine candor has been beneficial to the no-holds-barred image she's built her career upon.
On Wednesday's The Ellen DeGeneres Show, for example, the "Just Like Fire" singer made light of her and husband Carey Hart's rocky-at-times romantic past. "We take breaks. We've had two breaks," she said, adding jokingly that they were "due" for another break.
In a 2013 interview with Redbook, she reflected on getting back together after an 11-month break in 2008. "People are always like, 'Why did you get back together?'" she said. "Well, we weren't done. And now we have Willow [their daughter, born in 2011], so we'll never be done."
In the same interview, Pink said she and Carey "are couples-therapy people," explaining, "We do it for maintenance, not problems."
Pink's much more of an open book than Bey, but her relationship realities make their way into her music as well. The three-time Grammy winner, who has sold over 190 million albums worldwide, let's her hubby know he's influenced some of her biggest hits. Unlike Jay Z, though, who's been keeping a low-profile in light of Lemonade, Carey has no qualms about the exposure.
"Look, it's completely flattering that she's writing songs about me, calling me a tool and selling millions of albums doing it," he told Redbook. "I think it's pretty special to be the muse—it's the good, the bad, the ugly. I wouldn't expect anything else. That's why I love her, and why we're together."