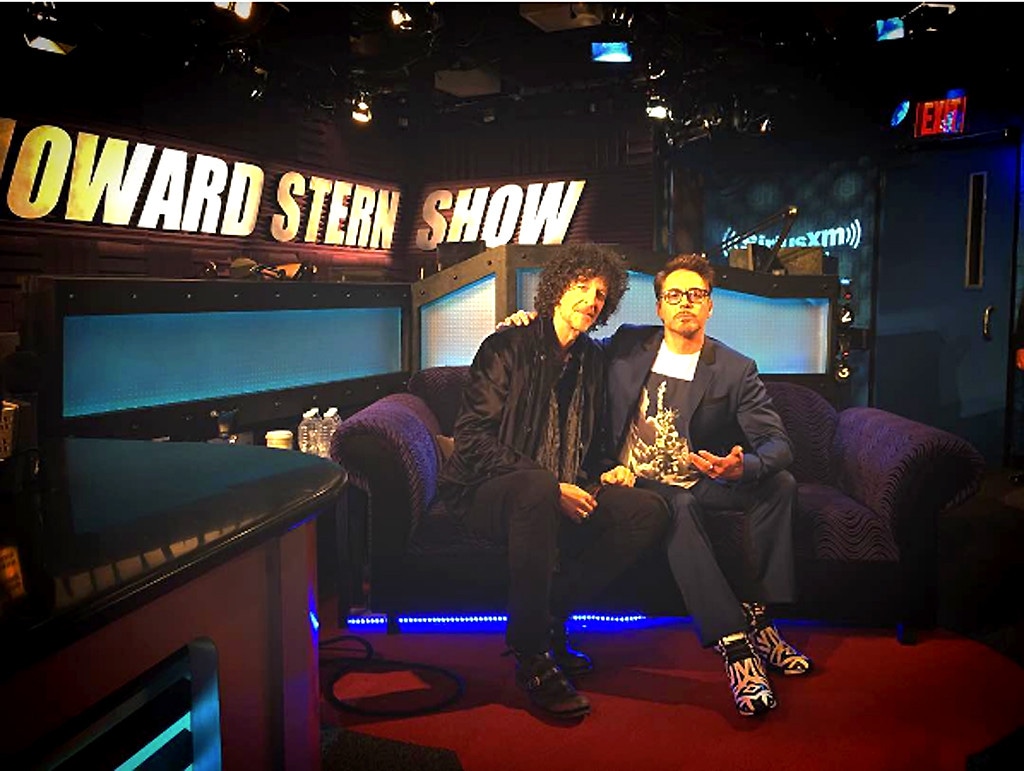 Instagram
Did Robert Downey Jr.'s wife give him the green light to step out of the marriage for one celebrity?
Not so fast, ladies and gentlemen. 
Before we get into specifics, we need to explain what a "free pass" is. Also commonly called a "hall pass," the term refers to an allowed discretion in a relationship, often for one person to be able to hook up with a celeb.
And although the Ironman star did stop by SiriusXM's The Howard Stern Show Wednesday morning and revealed that his wife Susan Downey gave him a free pass when it comes to his Avengers co-star and her good friend, Gwyneth Paltrow, his free pass doesn't exactly fit the definition entirely.
Alberto E. Rodriguez/WireImage
"My free pass is, because her and Susan are such good friends, is Paltrow," Downey explained.
"I gotta get her back in [Marvel] movies so I can make out with her on screen again!" 51-year old Downey added, a tinge excited, we would say.
Stern later asked the Golden Globe winning actor whether his wife gets jealous of his on screen romance, to which Downey replied in good humor, "She could care less!"
ROBYN BECK/AFP/Getty Images
The radio host was clearly surprised, exclaiming, "Your wife is saying you have a free pass to be with Gwyneth Paltrow?"
"No, I mean, if we're rolling on a take!" Downey quickly clarified, making it clear that his free pass is for first base only, and the camera has to be rolling.
Don't fret fans of the couple. Robert and Susan are not on the outs by any means. When Stern asked Downey if he ever checks up on old girlfriends on Facebook, Downey said, "I don't. I am very happily married."
In the interview, Robert also revealed that Gwyneth will not be appearing in Captain America: Civil War.
 There's always the next 324 Marvel movies, RD.
Captain America: Civil War hits theaters May 6.
Watch:
"Captain America: Civil War" Stars Draw Superheroes