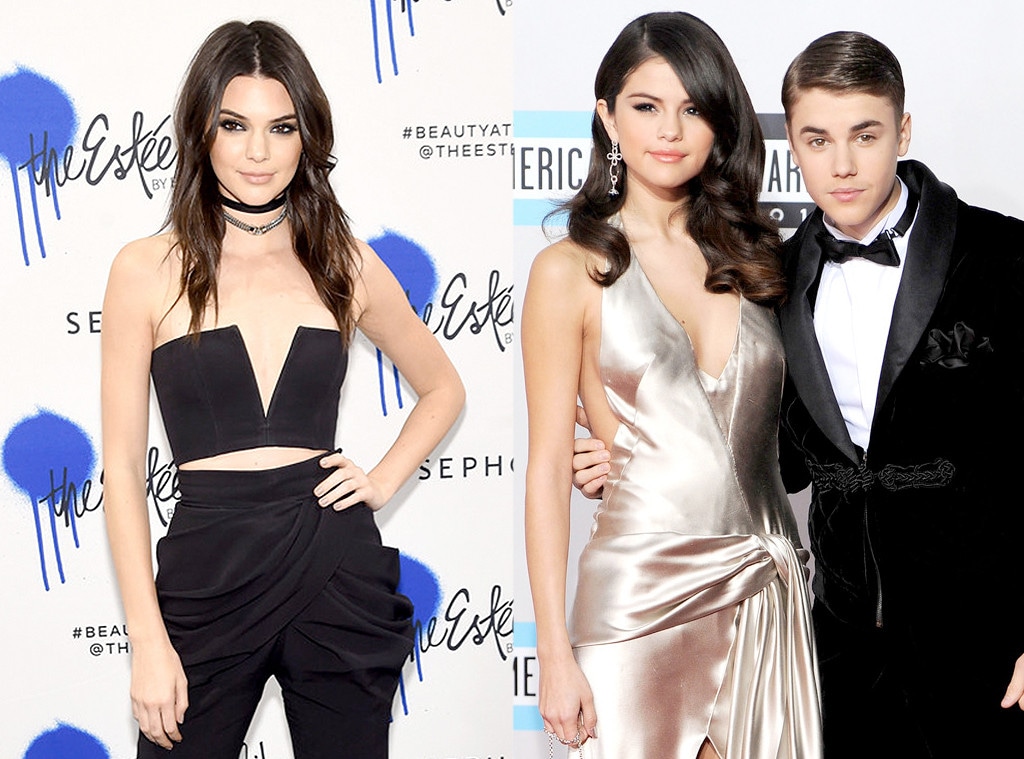 Jamie McCarthy/Getty Images; Gregg DeGuire/FilmMagic
Your first love will conquer all...or at least it will conquer all on Instagram!
Case in point: the throwback photo Justin Bieber posted in March of him kissing Selena Gomez has officially become the most liked photo on Instagram, outperforming Kendall Jenner's hair of hearts photo that reigned No. 1 since last year.
The Biebs' photo has received about 3,569,000 double-taps in the last two months, defeating Kendall's by about 7,000. This should really come as no surprise, though, considering it received close to 350,000 likes in less than 15 minutes of him posting it.
He shared the photo with the simple caption, "Feels," and it has likely gained traction considering he and Gomez broke up two years beforehand, in 2014. Not to mention, Gomez herself liked the photo.
Of course the post sparked rekindled relationship rumors shortly thereafter, which were only heightened when SelGo attended Justin's Los Angeles concert a few weeks later.
In fact, sources tell E! News the Biebs had originally planned a major date night for is ex-girlfriend following the show.
"Justin wanted to rent out the Staples Center after his concert to do a repeat date night screening of Titanic for Selena because he is trying to get back with her," an insider told us at the time.
However, things didn't go as planned and Bieber ended up "calling it off."
"I don't know why he didn't go through with it, and I also don't know if he ever even told Selena about his plan, but I do know he is really obviously trying to date her again," the source further explained. "He wanted to do something big and extravagant for her like this and had been making arrangements for the movie date before his concert even started."
For now, it appears Jelena fans will just have to be happy with their favorite couple's love lasting only on Instagram