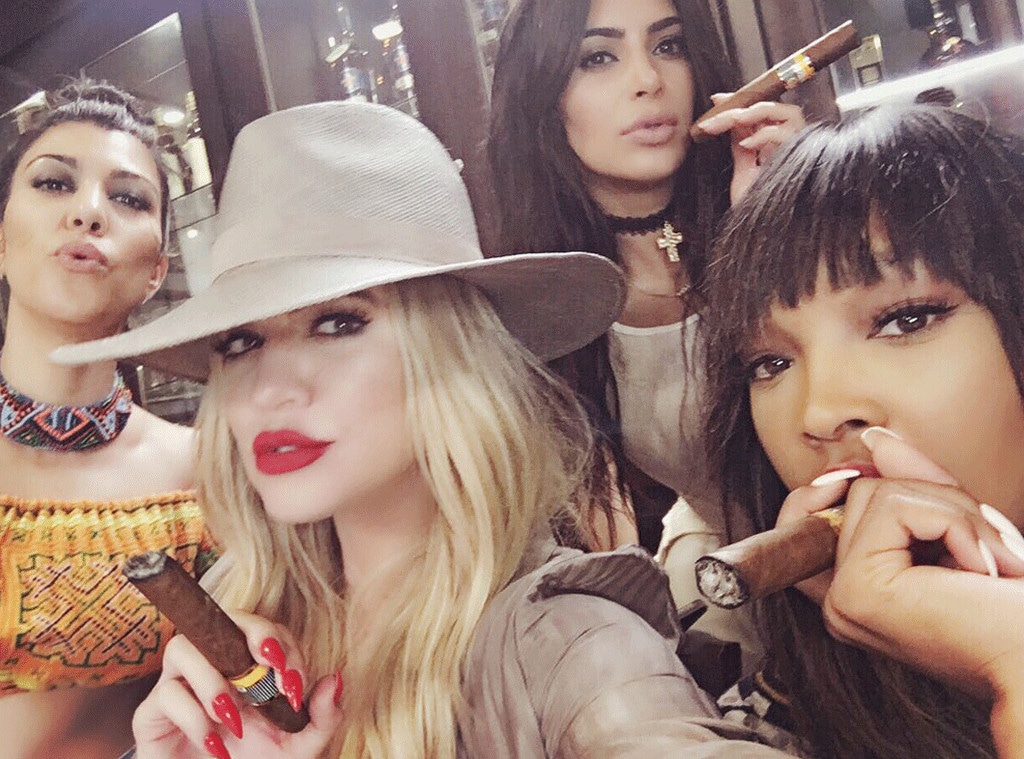 Twitter
It's that time of the year again. Time for another Kardashian family vacation!
E! News can confirm that Kim Kardashian and Kanye West have been enjoying a getaway to Cuba with their children North West and Saint West. In addition, Kourtney Kardashian has brought along her three kids for the trip that also includes Khloe Kardashian and Malika Haqq.
"Pablo was here!" Khloe shared on Twitter Wednesday afternoon in one of the family's first official photos from the trip. "Cuba."
Another photo has surfaced where Kanye, Kim and her sisters enjoyed a meal at the San Cristóbal Paladar restaurant in Havana. Beyoncé, Jay Z and President Barack Obama have also stopped by the location during recent visits.
"See the world... Cuba. #blessed," Malika shared on Twitter in between sightseeing.
The vacation comes just a few short weeks after several family members traveled to Iceland for another getaway.
In several pictures posted onto Snapchat, fans learned about some of the activities Kim, Kanye and Kourtney participated in during their stay. From tomato farms to McDonalds, the group was able to enjoy a wide variety of meals while enjoying the sights and sounds of various towns.
"On top of a glacier," Kim shared while posing in Iceland next to her husband. "That is gorgeous."
Previously, the Kardashians have enjoyed family getaways to Thailand, Greece, Bora Bora and Armenia. This, however, marks their first trip as a family to Cuba. 
New episodes of Keeping Up With the Kardashians airs Sunday nights at 9 p.m. only on E!