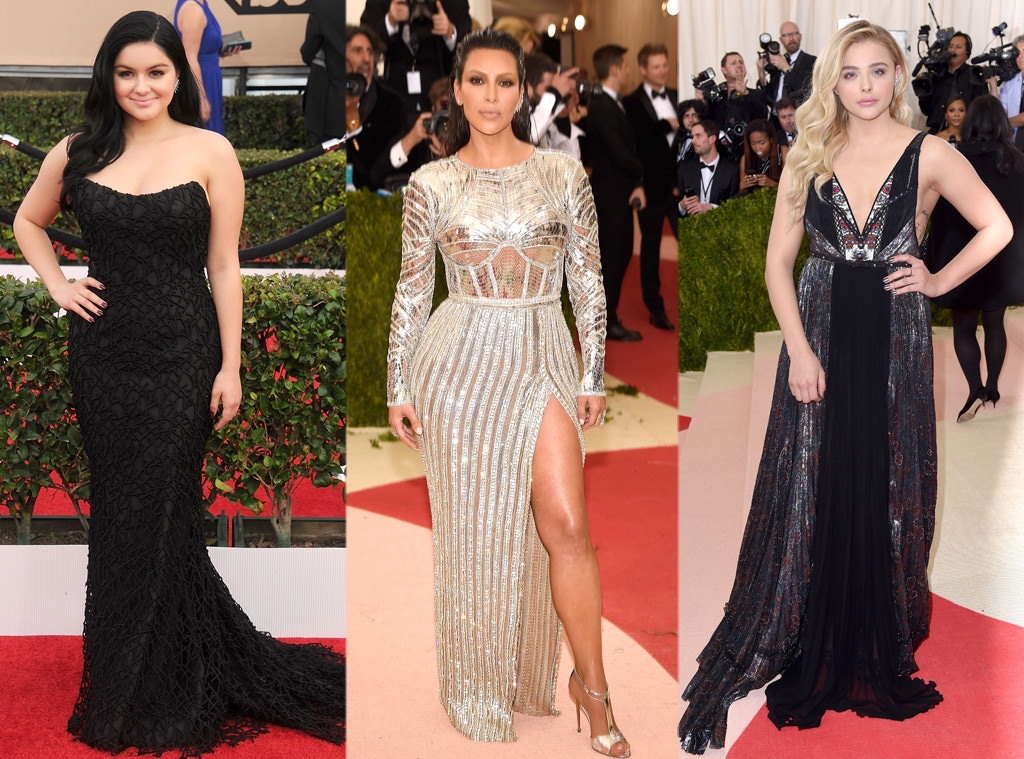 Getty Images/WireImage
Ariel Winter has something to say about a "certain interview."
The Modern Family star, who initially defended Kim Kardashian's nude selfie when it first broke the Internet, took to Instagram today to comment about an unidentified interview that recently took place in regards to body positivity and the E! star's controversial snap.
And while Winter doesn't name-drop anyone, Chloë Grace Moretz's interview with Glamour magazine was revealed today, where she explained why she felt Kim's naked picture was wrong.
So, we'll just leave that there.
As far as Winter's opinion on the matter, this is what she had to say: "Many have asked about my opinion on a certain interview…all I'm going to say is this: If you take a photo in which you feel CONFIDENT about yourself and think it spreads a positive image, then GO FOR IT."
She continued, "The 'background' doesn't matter—what matters is the message you are putting out there is true to what YOU believe in—not what anyone else says about YOU. I do what I can to create that positive light for my fans and I'm sure other celebrities are doing it in THEIR OWN WAY—no need to put one another down. No picture is the exception to someone else's rule. Even if some people 'know who they are.' Live life on your own terms."
In Glamour's June issue, Moretz explains that she didn't feel Kim was trying to promote body positivity. "That picture wasn't linked to body confidence. It wasn't a #BodyConfidence or #LoveWhoYouAre. It was done in a slightly voyeuristic light, which I felt was a little inappropriate for young women to see."
She continues, "I would hate for young women to feel they need to post certain photos in order to gain likes, retweets, favorites, and male attention.… I wasn't slut shaming. It's not about body shaming."