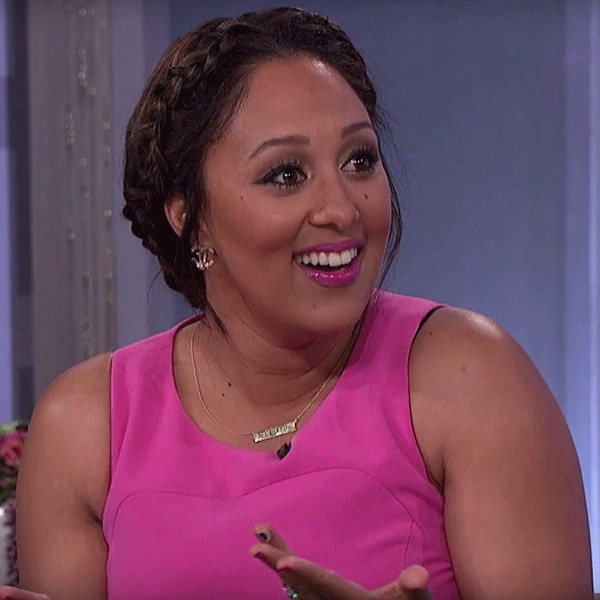 The Real
Tamera Mowry-Housely would rather make her own adult film than watch someone else's!
The daytime talk show host dished a juicy secret on The Real Thursday, revealing that she and her husband, Adam Housely, have made their own sex tape...and yes, it has a name.
"Honestly, you guys, I don't enjoy that," Tamera explained to the other co-hosts while discussing adult films. "I'd rather make my own and have my husband watch me...In the comfort of my own home, you guys!"
When asked if she's made one before, she admitted,  "We did one...[and] I didn't like it! I don't like watching!"
Of course the other hosts couldn't help but squeal over the news, and Jeannie Mai even took it a step further to ask Tamera what the couple named their little film.
Tamar Braxton joked it would be called "Sister, Sister" (yes, we almost spit out our coffee at that one, too) before Tamera responded with a laugh, "I don't think you're ready for it. You guys are going to get me in trouble!"
Finally she answered, "I am in SO much trouble but it would be called 'Sweet and Juicy.'"
 Oh yasss, queen!