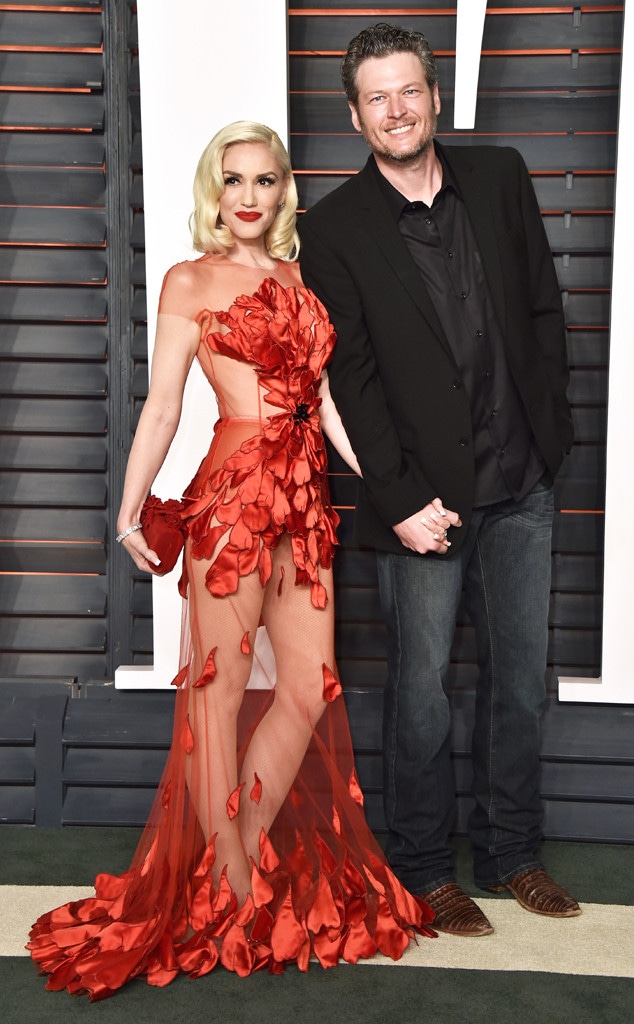 Pascal Le Segretain/Getty Images
Gwen Stefani, known for her changing, colorful, chic and often eclectic looks, and Blake Shelton have been dating for at least six months now.
So has she influenced her The Voice co-star's fashion style? That would be a no, Shelton says.
"But it's fun to me to see what she wears every day...'Who is it going to be today?'" the country star said on Live! With Kelly, in an episode that aired Friday.
"With her hair and all that stuff and for me it's probably so boring for her," the county star added. "You know I'm going to have gray hair every day and I'm going to wear blue jeans and boots." 
Courtesy Getty Images for iHeartMedia
While the two have not collaborated on fashion, they have worked together professionally, even outside of The Voice; They recorded a duet, "Go Ahead and Break My Heart." The two recently performed the track together on the NBC singing competition series, in which Shelton serves as a coach and Stefani works on his team as a mentor.
"It's crazy, because I wrote the song at like the end of last year, and I started the song and just sent it to her on a text or voice memo, however you do that thing, I can't even remember how I did it," Shelton said on Live! With Kelly. "I think I just started the song just to impress her like, yeah, I'm going to write a song for her and about her and she wrote the second half and sent it back to me and I was, like, 'Oh, my God. This is crazy. We just wrote a song together.'"
Stefani had echoed similar comments in a recent interview with E! News, saying, "That feels crazy...That feels extreme. Yeah...It feels like, 'Wow, that happened.' I can't believe I wrote a song with that guy."
Shelton said on Live! With Kelly his family reacted positively to the song.
"I played it for my family, my sister and my mom and whoever and they said, 'I love that song,'" he said. "So we ended up putting that song on record and the reaction to that thing has been crazy."