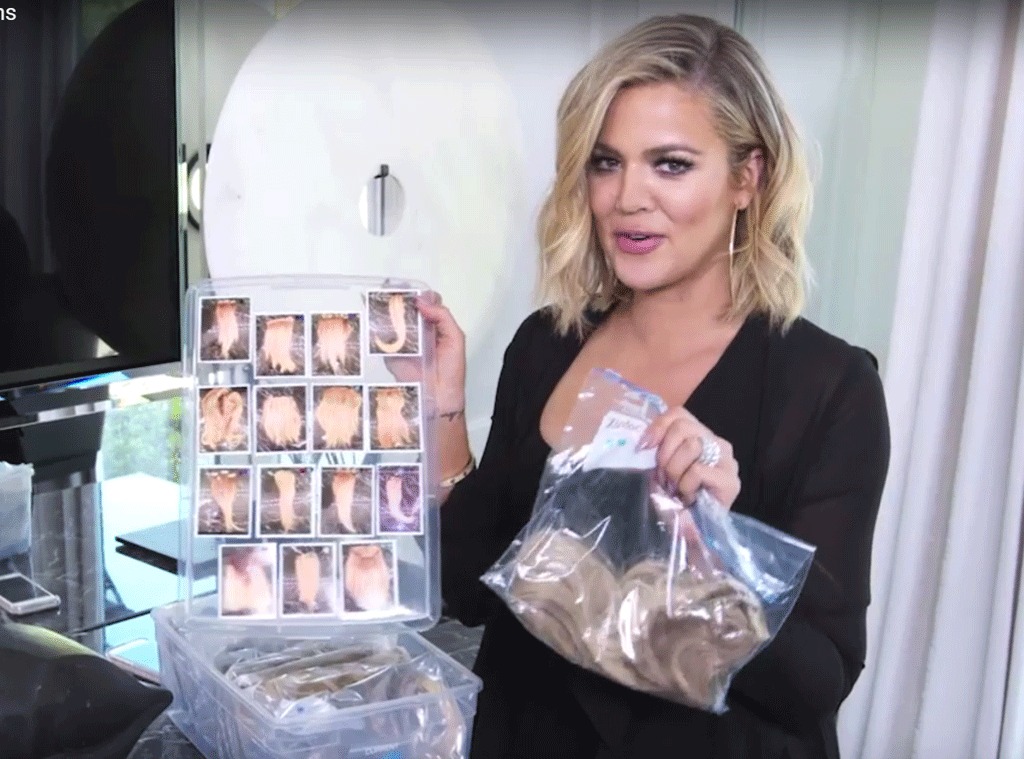 khloewithak.com
We all know Khloe Kardashian is a fan of changing up her hair and rocking all kinds of different styles. Thus, she always has to make sure she's prepared wherever she goes.
So how does she do that? Well, she travels with boxes of hair...for real!
Yes, the reality star took to her app for as a part of her "KHLO-C-D" series to reveal how she perfectly organizes her hair extensions in boxes, taping Polaroid pictures of each type of extension to the lid so she knows exactly what she's working with.
"Now that my hair is short, I love to go from long to short to medium, and a girl needs her hair extensions!" she explains. "I take a picture of them with a Polaroid, and I print this out on photo paper that you just buy from the store, and I put a visual of everything that's in this box."
While explaining the process, she couldn't help but laugh at herself. "The more I talk the crazier that all of this is becoming," she says. But hey! At least she's organized!
Meanwhile, Khloe is the Kween of hairstyle changes—much thanks to the amazing celeb stylist, Jen Atkin—and it seems like she's tried pretty much everything.
Though she's been rocking a short, blond bob as of late, she's gone from dark, curly locks to bleached-blonde, long, stick-straight strands. She's made a fashion statement out of corn rows while heading to the gym, and she even did the whole ombré thing for a while.
We also thought she may have shaved half her head this past March as she stepped out with her hair parted to the side and one half slicked entirely back with product, creating a faux buzz.
Which of Khloe's styles is your favorite? Sound off in the comments below!
For more from Khloe and the rest of the Kardashian clan, make sure to catch Keeping Up With the Kardashians on Sundays at 9 p.m., only on E!