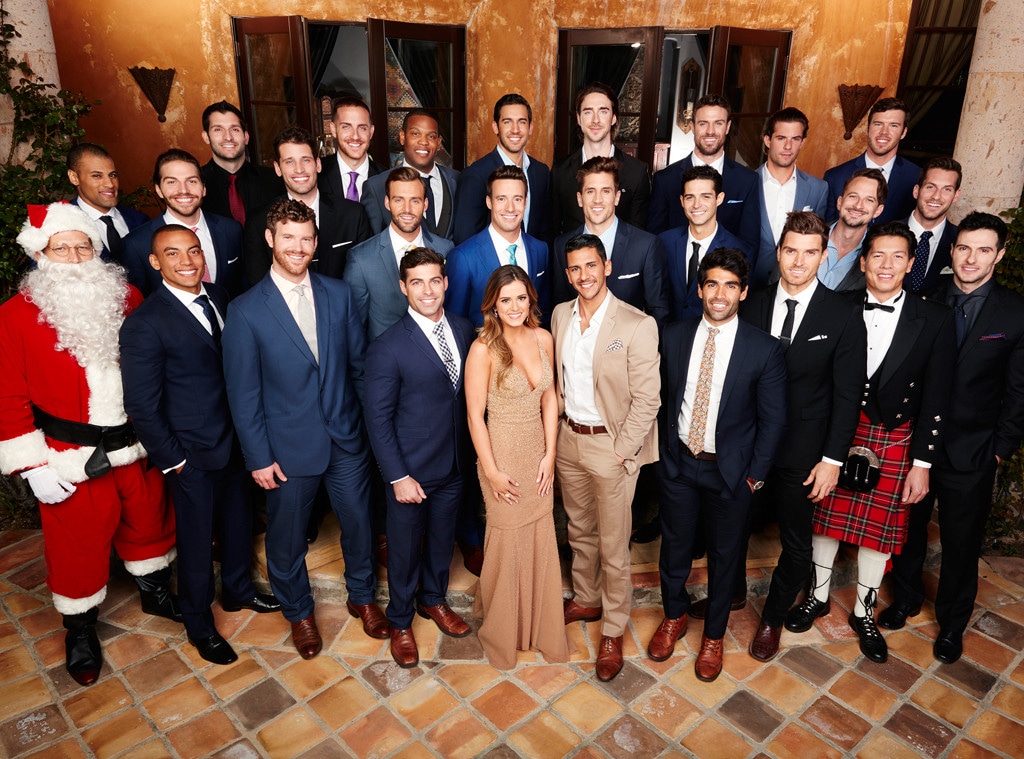 ABC
JoJo Fletcher isn't interested in the past. 
The new Bachelorette's ex-boyfriend Chad Rookstool, who viewers saw leave flowers for her during her hometown visit on The Bachelor, spoke to a tabloid magazine, claiming they got back together after Ben Higgins chose Lauren Bushnell. Yes, the guy who treated her very poorly while they were together ran to a tabloid to start drama, also claiming she dumped him to do The Bachelorette. Surprisingly enough, it's totally not true.
"The tabloid that came out about Chad is completely false," JoJo told reporters on a conference call ahead of the season 12 premiere on Monday, May 23. "I had no idea that he had done that until kind of later on, so those were very untrue."
Speaking out against JoJo? That's a big no-no in Bachelor Nation!
And JoJo made it clear that she is not in contact with Chad at all, saying, "I've decided to completely put that in my past and not think about it again."
As for that little rumor about a quick fling with Nick Viall, the runner-up of Andi Dorfman and Kaitlyn Bristowe's seasons, JoJo, 25, was quick to say it's "absolutely not true!"
What is true about JoJo's life prior to making the decision to do the show is that "0 percent" of her was even thinking about becoming the Bachelorette, as it was just a month after Ben broke her heart in Jamaica that producers first approached her about potentially becoming the next Bachelorette. "It was not on my radar...it never crossed my mind," she admitted. "It's not something I was thinking about going into last season. I was definitely shocked." 
And while she couldn't say whether or not she's engaged, JoJo said, "It was one of the greatest experiences of my life, but also one of the hardest...I will say that the way that everything played out and how it ended, I am happy right now, and I'm pleased with how the season went down." 
The Bachelorette premieres on Monday, May 23 on ABC.
Watch:
Was "Bachelorette" JoJo Bitter About Bachelor Ben?!