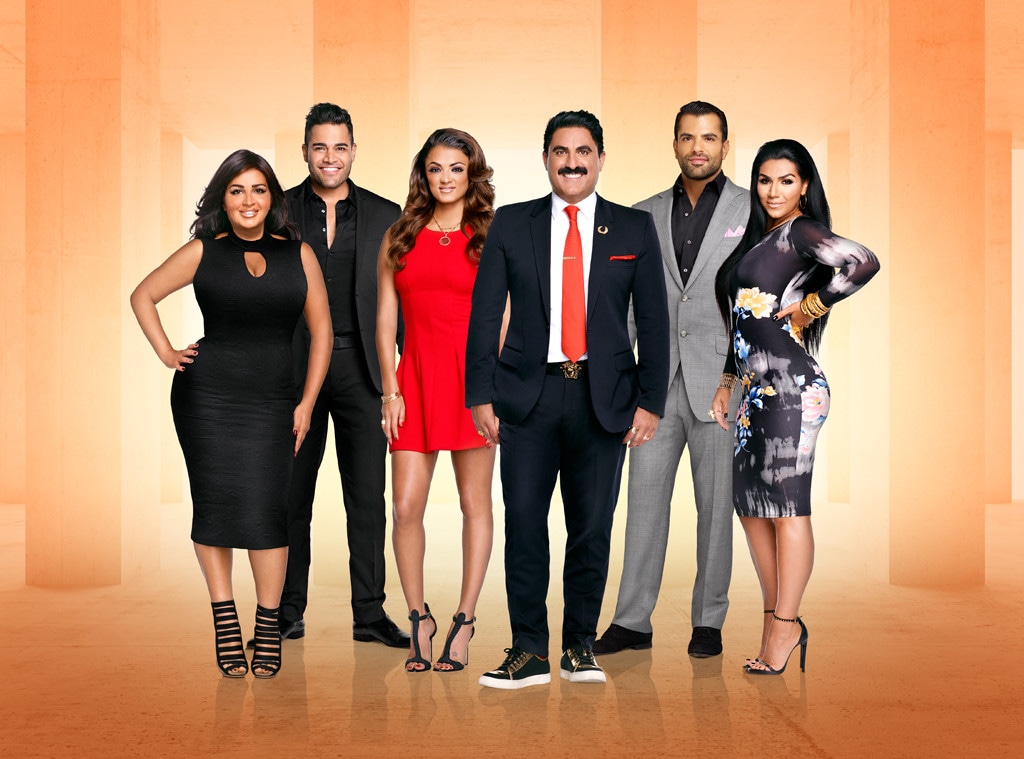 Jimmy Garcia/Bravo
There are plenty of ways one can get married. Traditional church weddings, destination weddings, a trip to city hall, or a whirlwind weekend at a Vegas chapel. But wedding by ambush? Now that's a new one.
But that's just what Shahs of Sunset star Reza Farahan has in store for his unsuspecting boyfriend Adam in this sneak peek at Sunday's new episode, exclusive to E! News, and, as you can imagine, it's just as insane as it sounds.
Everything seems to be on the up and up as Reza makes a romantic speech about his life with Adam in front of all their friends while on a getaway in Palm Springs, but when Asa Soltan Rahmati slips on her golden turban and stands up to join in the festivities, it becomes clear to Adam that something's going on.
"Wait, what is she doing?" Adam asks, looking mighty confused. (Keep in mind that he's still recovering from last year's canceled wedding.)
"She's gonna speak," is all a very nervous Reza will tell him. Of course, when she forces Adam to stand and begins the whole "Dearly beloved" routine, the poor guy start to piece together exactly what is being forced upon him. How does he respond? You're going to have to press play on that video above to find out.
As if an ambush wedding wasn't enough drama for one episode of Shahs, the hour includes some tension between an insecure Mercedes "MJ" Javid and a tight-lipped Mike Shouhed after the latter shows up without his wife, forcing Golnesa "GG" Gharachedaghi to try and keep the peace. But let's get real—we're all hear to see how this wedding thing shakes out.
Shahs of Sunset airs Sundays at 8 p.m. on Bravo.
(E! and Bravo are both part of the NBCUniversal family.)