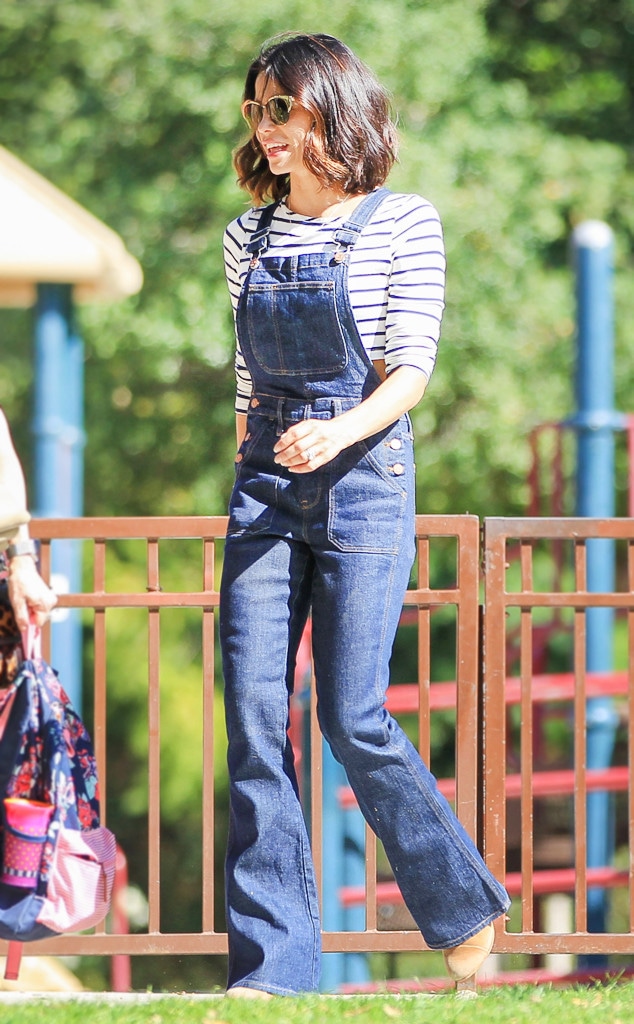 Bauer-Griffin/GC Image
The '90s called: they don't want their overalls back...because you style them better.
When it comes to a piece of clothing as nostalgic as these, it's important to pair them appropriately. If you're sticking to their OG appeal (think: playful, youthful, etc.), stick with Jenna Dewan Tatum. Her striped long-sleeve shirt and cat-eye sunglasses make the outfit ideal for a playground. 
However, it is actually possible to dress them up or, at least, give them some edge (case in point: Diane Kruger in this outfit). How? Try playing with patterns, silhouettes and lengths. Also, don't be afraid to step outside the realm of denim! There are many other overalls-worthy materials (like leather!) you'll want to try, so click through to the gallery—we (with the help of some A-list celebs) laid out all your cool options for you.
Watch:
How to Wear Pastels Like a Cool Girl