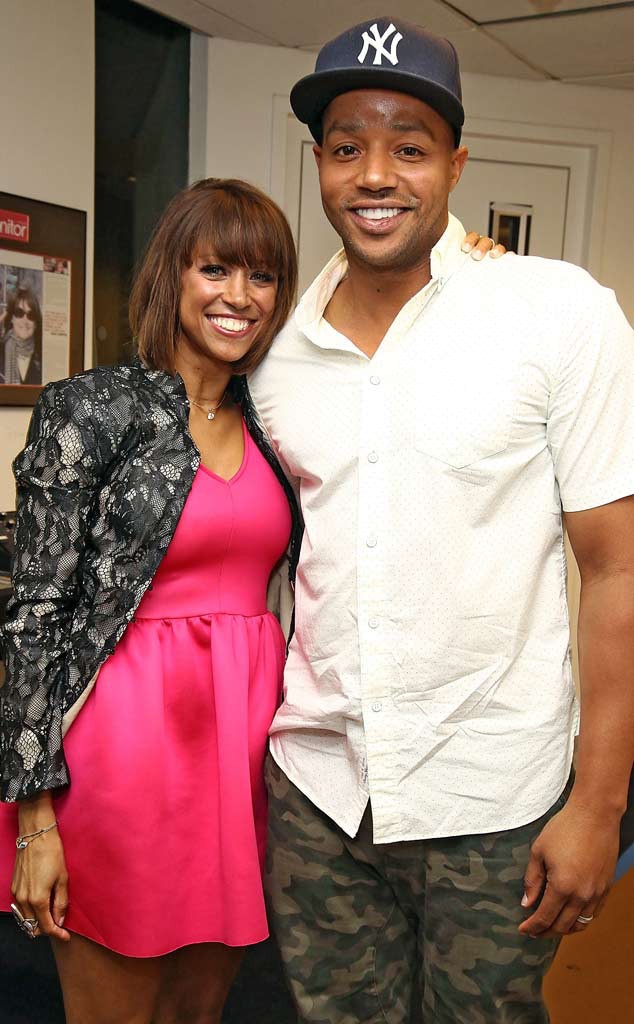 Astrid Stawiarz/Getty Images
We're totally buggin' over the fact that one of our favorite '90s couples reunited on Monday: Dion and Murray from Clueless!
Yes, Stacey Dash and Donald Faison were spotted at the Sirius XM studios, looking like they haven't aged a day since their famous 1995 film. Much like their on-screen characters, both made a great fashion statement. Dash looked sweet in a short, hot pink frock, rocking a bob and bangs, while Faison opted for camouflage pants and a Yankees hat.
So how have they stayed looking so young, 20 years after Clueless? A healthy diet and workout routine.
Donald, for example, has always sworn by eating well and getting in extra fitness. But he also encourages a cheat day here and there. "I get one fun day or three fun meals each week," he told Food Republic. "So I might have a fun meal on Saturday, one on Sunday, and if I can't make it during the week, I might have a frozen yogurt or something like that."
Dash, on the other hand, follows an "anti-aging" diet. She explained to Latina magazine earlier this year that it consists of low-carb, high-protein diet with lots of vegetables and no bread. "Brown rice, greens and fruit. I try to eat clean," she added.
As for her skin, she revealed to the publication. "I literally just use Cetaphil," before adding, "I do eye cream and sunscreen every day. Even if you've got olive skin, or brown skin, you still need sunscreen. I drink a lot of water. I work out."