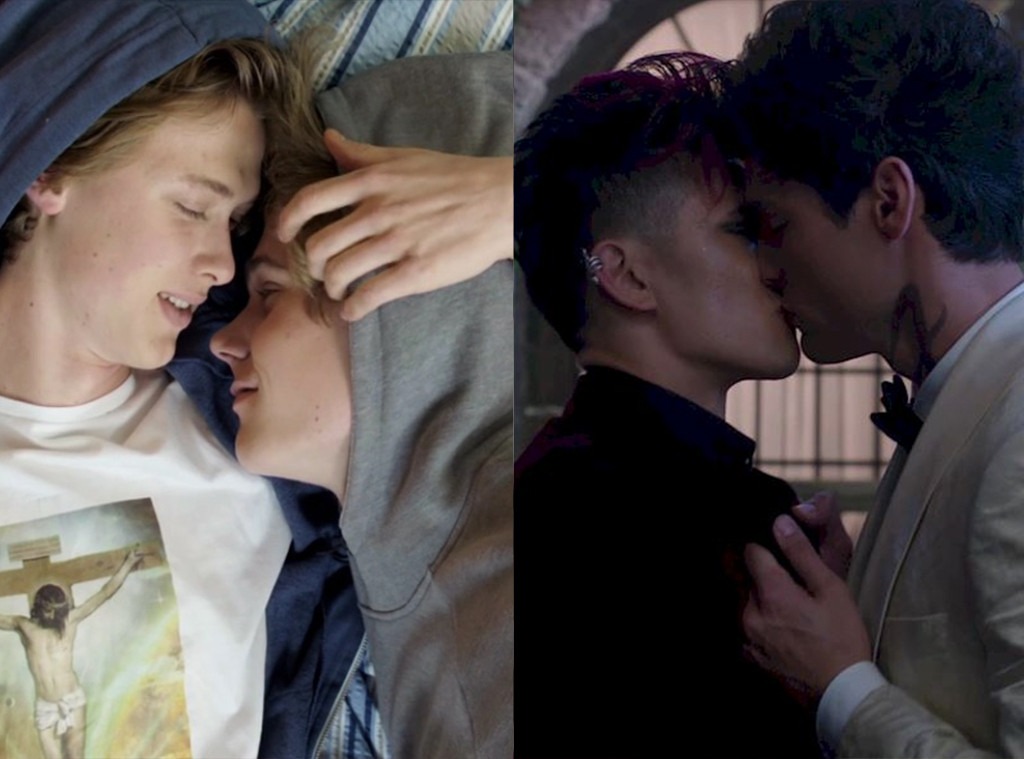 Siri, how do you say "Congratulations" in Norwegian? 
In the final round of our annual tournament, Skam's Isak and Even faced off against Shadowhunter's Magnus and Alec in what was arguably our fiercest (and most handsome) finale ever. But unlike all of the voters' eyeballs, both couples couldn't win the ultimate prize. So after millions of votes and tireless campaigning from both fanbases, we can officially crown a winner. Drumroll please!
With 55 percent of the votes, Skam's Isak and Even are the winners of 2017's TV's Top Couple tournament!
"Both me and rest of the Skam-team are truly touched by the fans' dedication, and thankful for all the hours they spent marking road signs," Skam creator Julie Andem exclusively tells E! News of the couple's win."I think this shows that Skam-fans are not only the coolest fanbase on earth, they are also the most hard working. Alt er love!"
Throughout the tournament, Isak and Even beat fan-favorite couples such as The 100's Clarke and Lexa, Teen Wolf's Stiles and Lydia, and The Vampire Diaries' Stefan and Caroline, before besting Shadowhunters' Malec in the final round. 
Congratulations to the Skam fanbase for the huge win, as well as Shadowhunters' fans, for their tireless support of Malec.
Are you happy Skam's Isak and Even took home the win? Sound off in the comments!