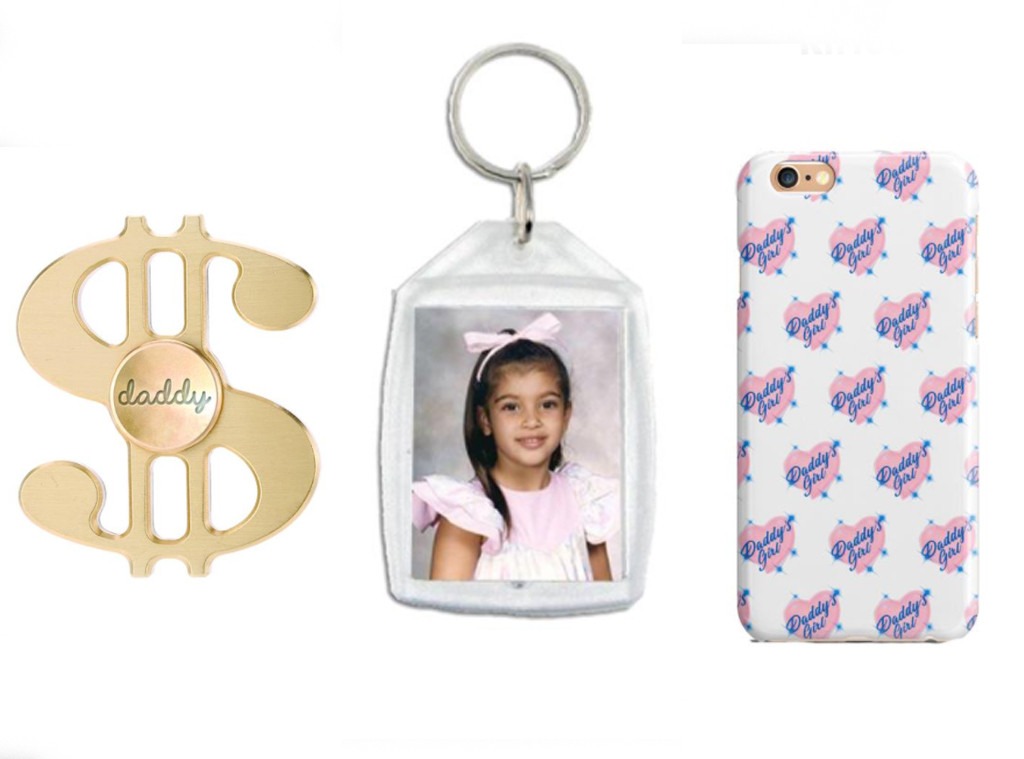 kimoji.com
Kim Kardashian has always said she was a daddy's girl, and now she's dropped some new merchandise to prove it!
Just in time for Father's Day, the reality star released a whole new line of "Daddy's Girl" Kimoji merch that's entirely dedicated to dads, zaddys and daughters everywhere.
The line features everything from iPhone cases to t-shirts to a key chain complete with a photo of "Little Keeks" and even a snazzy, gold "Daddy Money Fidget Spinner." Our personal favorite, however, happens to be the hat that reads "Zaddy" because...duh.
Meanwhile, the drop comes a few days after Kim dove into the business strategy behind her apps, lines and technology, admitting she is very hands-on in everything she puts out.
She sat down with Steve Forbes at the Forbes Women Summit on Tuesday and revealed, "I'm 100-percent involved and that's so prideful for me...Being a [business] owner is really important to me."
During the discussion—titled "Evolving the Empire: Kim Kardashian West on Reigning Supreme"—she expressed the importance of social media to her brand.
"Social media is the most important tool to building your brand," she told the crowd. "Social media requires you to be authentic and listen, especially when it comes to building your brand."
Kim also sat down ahead of the event Tuesday to express how proud she felt after landing the cover of Forbes last year due to her business ventures, including Kimojis. 
"That was powerful to me. It was a marker to prove to me how hard I really have worked," she said. "I'm not saying everyone needs a cover to make them feel like they really achieved something, but I think for all the scrutiny that's out there."
She added, laughing, "Not bad for a girl with no talent!"