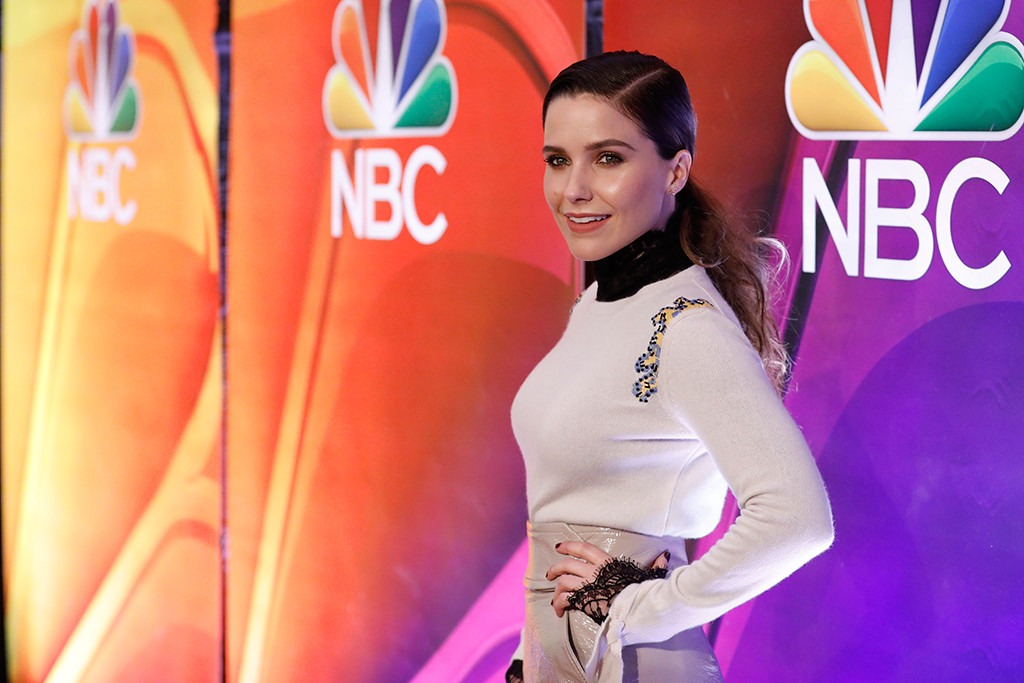 Peter Kramer/NBCUniversal
Now that Black Friday and Cyber Monday are over, it's time for Giving Tuesday.
Sophia Bush teamed up with PayPal to spread the word about the charitable movement, now in its sixth year. Through Dec. 31, the company will add 1 percent to all donations made through the PayPal Giving Fund; last year, its users donated more than $48 million globally. "When you're thinking about what 1 percent can do," Bush said, "it does a lot!"
Bush has supported a number of philanthropic organizations over the years, including charity: water, The Girl Project, The Nature Conservancy and Pencils of Promise. After a weekend of spending, she said it's time to "re-frame" how we contribute to society. "I was watching the news Saturday morning and they were saying retailers did $5 billion in revenue on Black Friday. I caught myself almost gasping, and I thought, 'Wouldn't it be incredible if a percentage of that was going to charity? To kids in schools who don't have textbooks, or not enough to eat? Or services that are protecting the most vulnerable people in our society?'" she asked E! News. "Understanding the way finances move around at this time of year, I think that's why I'm so excited about Giving Tuesday. It's really nice to give everybody a good reminder that we can give back and take care of each other."
Admittedly, the 35-year-old former Chicago P.D. star is "deeply passionate" about causes like education access and environmental rights. "Take charity: water, for example. In a place where water access can be difficult, it's the girls who get pulled out of school to go and collect water," Bush said. "I love finding organizations that fall into those categories, that are doing great work. The Nature Conservancy has just been doing everything right—forever—where the environment is concerned, and all my work with Pencils of Promise led me to working with The Girl Project. Cindi Leive established that at Glamour, and what excites me is that the program works in 96 countries simultaneously. It addresses case-by-case, in-country needs to make sure girls have education access."
Bush often promotes causes that are near and dear to her heart on social media, and she encourages others to do the same on Giving Tuesday. "Any time you can tell a story about an experience you had, or a reason something is meaningful to you, or a person you know who was supported by an organization that you've worked with, you really can put a face to things. And that's how we're all affected, you know?" the former One Tree Hill star said. "We care deeply about each other—and it's harder, I think, if it's just about numbers."
Like many people at this time of year, Bush is counting her blessings and taking stock of her life. "I'm always, first and foremost, grateful for my friends. Truly. Friends and family make everything worth it," she said. "And then, I think in sort of larger world issues, I'm really grateful conversations are being had that needed to be had for decades, about how we treat people and women in the world. I'm incredibly grateful for all of the change makers who are out there dedicating their time and their energy to making the world a better place and a safer place."
And as she embarks on a "newer and deeper" career path, she laughed, "I'm grateful that I'm home for the first time in 15 years!" But, in all sincerity, Bush told E! News, "I'm starting to go through outlines and scripts and figure out what the next project is. It's really thrilling, after all these years of starring on a show, to know I'm going to be more in the driver's seat. I am really excited about it."