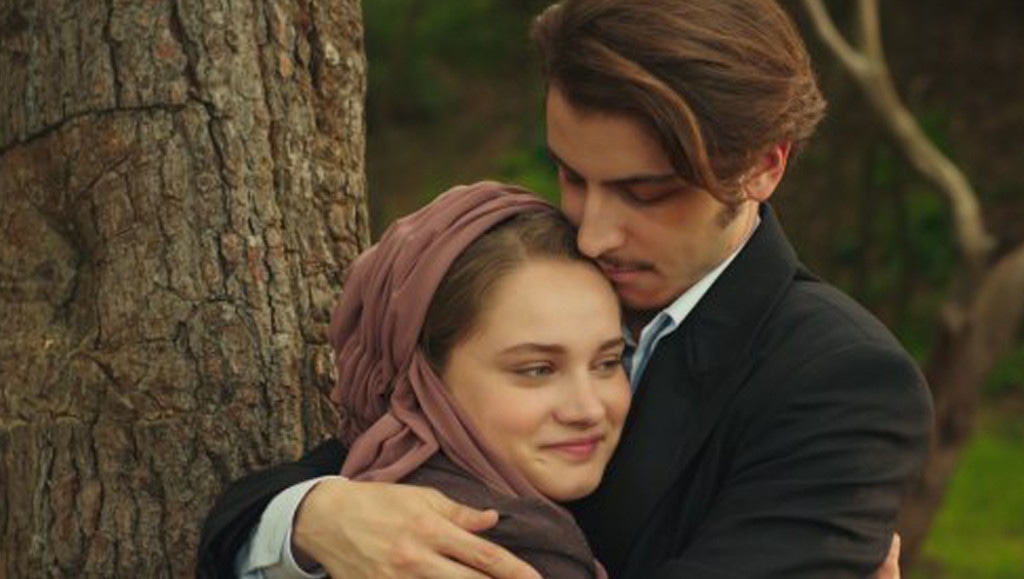 Kanal D
Here in the midst of the Winter Olympics, it seems only fitting that TV's Top Couple is also bringing countries together. 
After a fierce battle with Arrow's Oliver and Felicity, 2018's winner is Hilal and Leon, from the Turkish series Wounded Love!
Also known as Vatanim Sensin or You Are My Country, the show takes place during the Turkish War of Independence in the 1910s and 1920s. Hilal and Leon, whose fans apparently don't need sleep, are played by Miray Daner and Boran Kuzum. 
You can watch them in action in the fan vid below! 
While E! News reached out to the show's production company in hopes of a more official response, both Daner and Kuzum thanked fans for the win on Twitter. Kuzum wrote, "You are crazy! :) @enews @eonlineTV Thank you for voting us from all around the world for Top TV Couple of 2018, and for your support!" 
Daner wrote her response in Turkish, but a kind Twitter user named @yinemimuskul translated it for us: "HiLeon 🥇🏆 Endless thanks to those who voted with patience and devotion and most of all, the architect of this award, HiLeon."
Last year's Top Couple was also won by an international couple, Even and Isak from Norway's hit Skam, so clearly fans are hungry to celebrate love all over the world and it's honestly kind of a beautiful thing. 
So congratulations to Hilal and Leon, and may this win bring some new fans headed your way. 
Bu olağanüstü başarınız için tebrik ederiz!
Stay tuned for our next tournament, Alpha Male Madness, which celebrates TV's most beloved actors and launches in March.